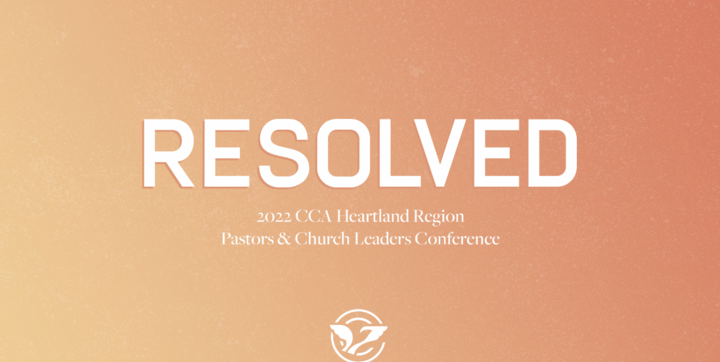 2022 CCA Heartland Pastors' & Leaders' Conference
We are excited to invite you to the 2022 CCA Heartland Region Pastors & Church Leaders Conference. This conference is open to all pastors, pastors' wives, and church leaders (and leaders in training). This year's speakers will be focusing on what it looks like to be resolved to stand firm in the truth and committed to the mission of Christ in these last days. The conference begins Thursday evening at 7:00 PM and concludes on Saturday at lunchtime. Continental breakfast will be provided each morning. Dinner will be provided on Friday and coffee and snacks will be available during the entire conference.
IMPORTANT: We want to enable your entire ministry team to attend, so if you need financial assistance for the conference fees, we have a special fund to assist. If you are in genuine need of financial assistance, you can utilize the scholarship fund for a 50% discount. This is done on the honor system, so please use it with discretion according to your needs. When you check out, please use the discount code SCHOLARSHIP for a 50% discount.
Please mark your calendars and we will see you there as we pursue Jesus and His calling in our lives together.
CONFERENCE SPEAKERS
John Randall – CC South OC
Garid Beeler – Vision City Church
Jim Stewart – Calvary Chapel Kansas City
Josh Blevins – Grace Calvary Chapel
LOCAL HOTELS
Hampton Inn – 816-390-9300
Holiday Inn Express & Suites – 816-232-2500
Stoney Creek Hotel – 816-901-9600
Drury Inn & Suites – 816-364-4700
Quality Suites – 816-232-6557