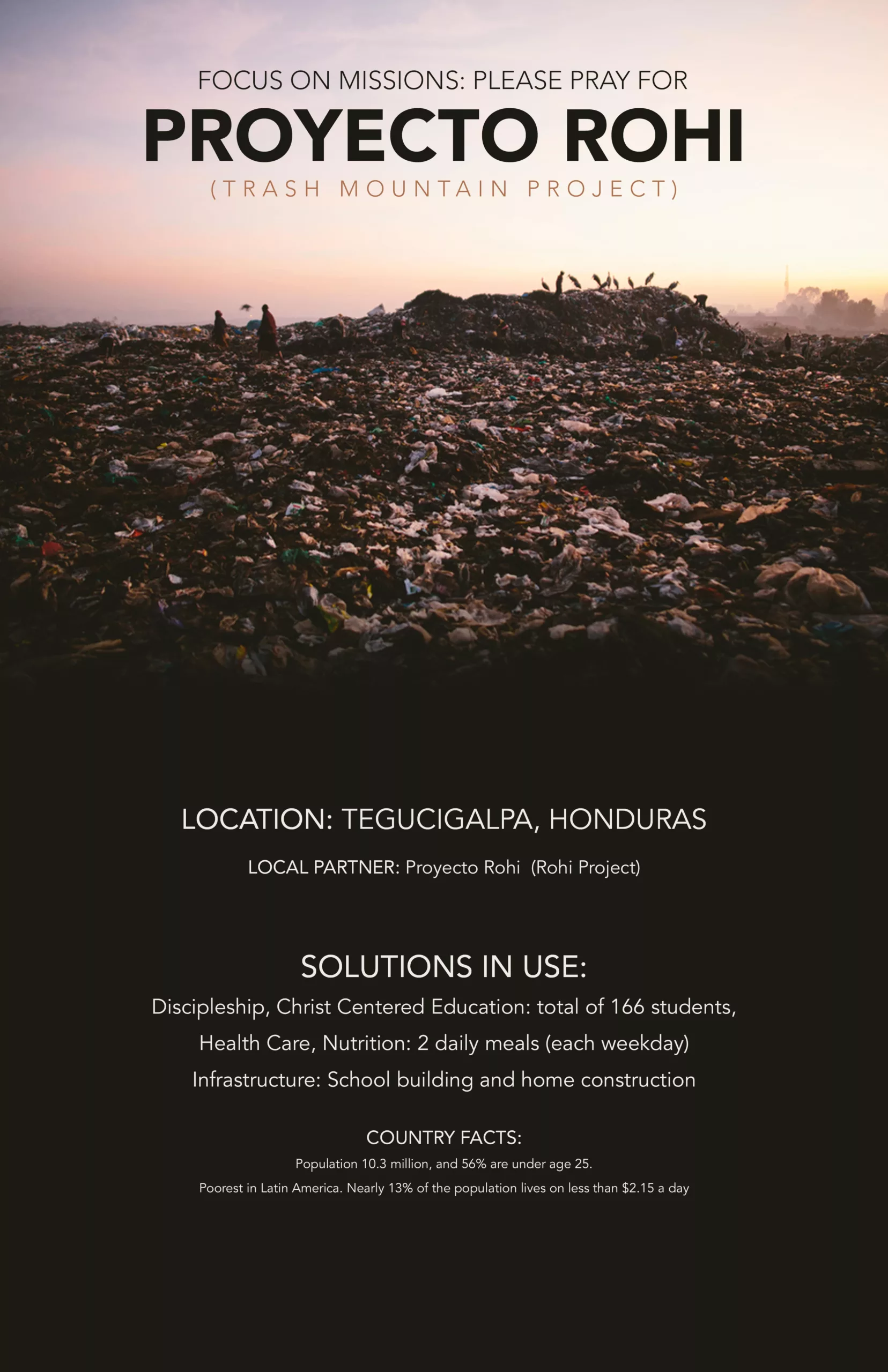 Focus on Missions
Trash Mountain | Proyecto Rohi
-Tegucigalpa Honduras
This is where it all began. Upon returning home from a visit to the Tegucigalpa, Honduras landfill in November 2008, Trash Mountain Project was founded. Our small team of three was so taken by the overwhelming need within the trash dump community that it changed our lives and paths forever.
Since that time, teams serving with Trash Mountain Project have completed multiple projects including home construction, bed and furniture construction, day camps, a medical clinic, and more.
If you are interested in joining TMP on a future mission trip to Tegucigalpa, Honduras, please contact us at info@trashmountain.com.
For more information on ROHI Project, please visit their website at rohiproject.org.
Partner ministry info: ROHI Project is dedicated to providing comprehensive care for the children and their families who live and work in the Tegucigalpa municipal dump. They strive to provide spiritual, physical, emotional, educational, social support for their students. ROHI Project offers an alternative education school for the students, allowing them an education they otherwise would not receive.
Ministry Website