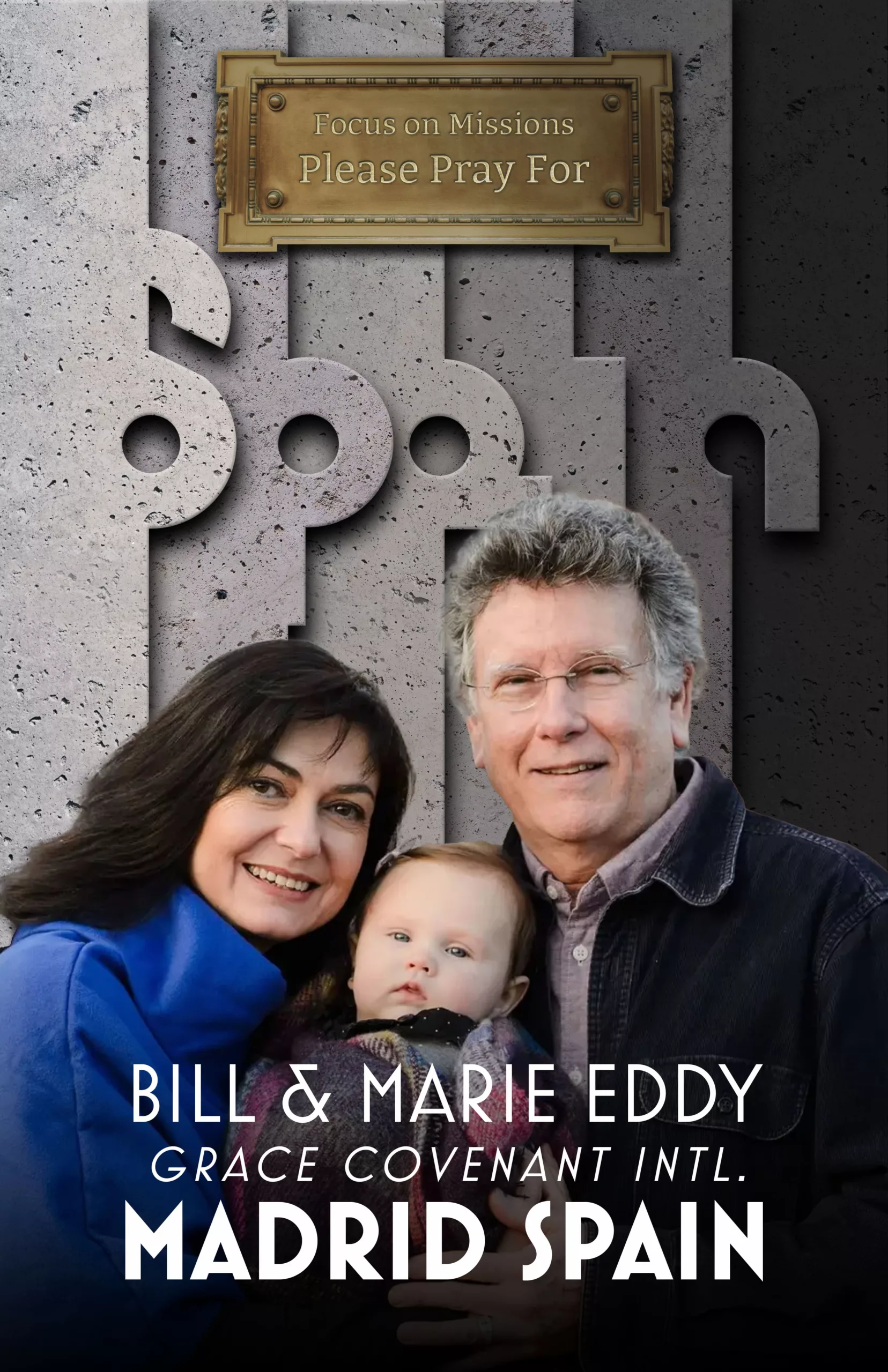 Bill Eddy went to Spain from the United States as a missionary in his early 20s. He met a Spainish pastor's daughter and they were married and now have three daughters. They live in Madrid and based their ministry out of that city but they have a far reaching ministry into all of Spain.
Spain has been called the graveyard of missionaries because the spiritual ground is so hard. It is a highly secularized nation with the majority of the people believing that authentic faith in God is irrelevant. But the Church of Jesus Christ is making strides in Spain and there is a spiritual stirring upon the emerging generation.
Bill and Marie Eddy serve to encourage the Church in Spain and are coaching young people toward a saving faith in Christ. They have numerous invitations to speak at churches, conferences and retreats throughout the nation.
Ministry Website