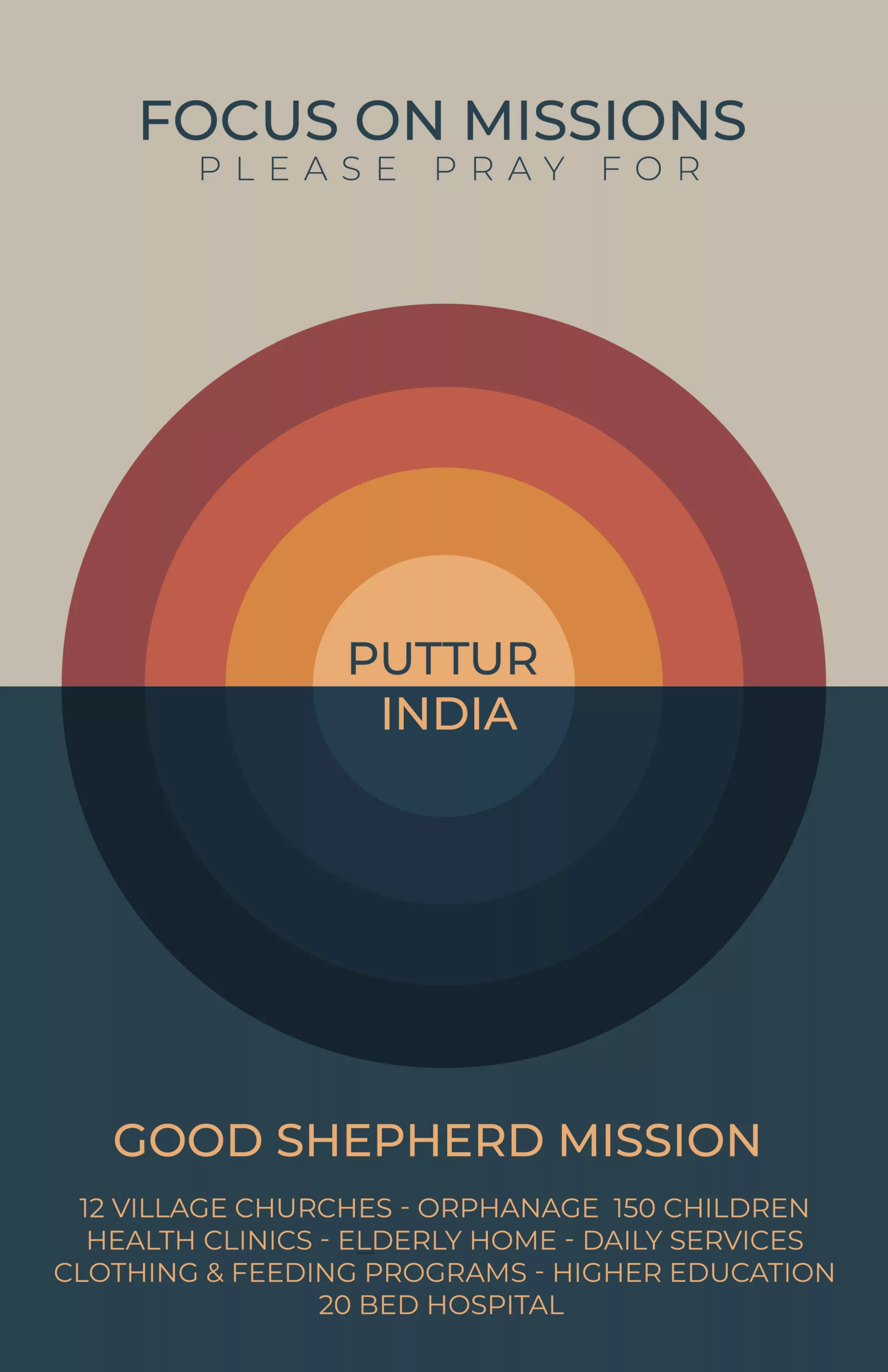 Focus on Missions
Good Shepherd Mission
-Puttur India
Our organization was founded after several of our members visited the Good Shepherd Mission as part of a mission trip. They witnessed God's love and grace being shared so freely, in caring for orphans, healing the sick, feeding the hungry with such compassion and faith, despite having limited resources. Our members felt called to help sustain their vital services that provide free medical care, refuge and compassion in a poverty stricken area of India.
Our team is made up entirely of volunteers. These volunteers cover 100% of the costs meaning 100% of your donation goes directly to Good Shepherd Mission in Puttur, India. We advocate for those who need our help. Even a little help goes a long way.
We are especially happy to find new volunteers and donors who share our commitment to doing good in the world. Do you want to support us by helping with our work? Then do not hesitate to contact us. A helping hand is always greatly appreciated!
Ministry Website